Choosing The Correct Locker for Your Application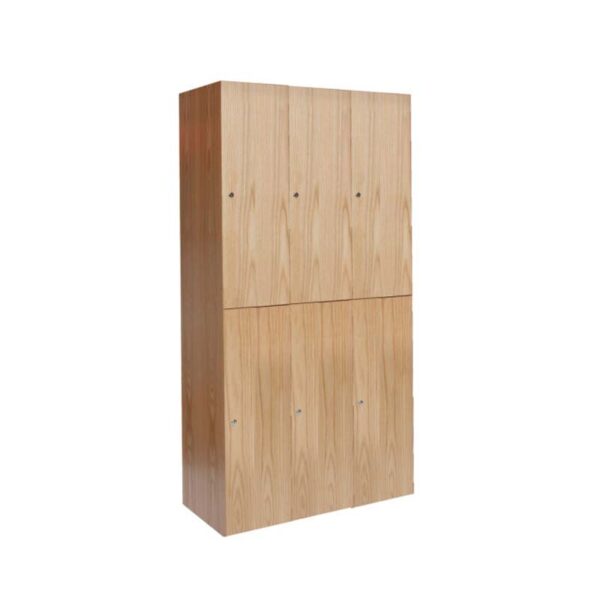 The first question everyone ask, once they decide they need to purchase lockers for their business or organization is, what is the best type of locker will best fit our needs?
Locker Materials Types and Their Applications.
Metal-Wood-Plastic-Phenolic
Metal Lockers – Metal lockers are the most popular and come in many sizes and gauge thickness.The lower the gauge number the thicker the steel.(16 ga. is stronger than 24 ga.)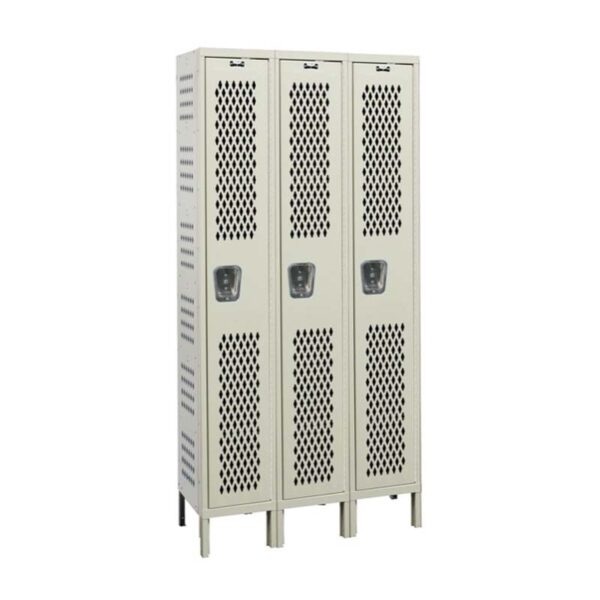 Standard Metal Lockers – This is how the industry identifies 80% of metal lockers used in schools (K thru 12) and most office and employee applications. The doors and frames are constructed of 16 gauge steel, the backs are 18 gauge steel and the tops, bottoms, sides and shelves are of 24 gauge material. All lockers come with standard louvers punched in the doors. The most popular lockers come in single tier, two tier, three tier, four tier five tier, and six tier. (a tier is the how the doors are arranged inside one frame, this applies to all types of lockers). Standard door width size (left to right) 12", 15" 18" and 24". Standard depths (front to back of the locker) are 12", 15" 18" 21" and 24". Standard heights 60" and 72" with 6" legs. Most lockers are finished are with a baked on powder coat finish.
Heavy Duty Lockers/ Heavy Duty Ventilated – This stye locker is ideal for school gyms, team rooms (baseball, basketball, field hockey, football) and any other application where there is potential where heavy abuse may occur. Heavy duty lockers come in same configuration as Standard Metal Lockers bur they are made of heavier gauge steel. The doors are 14 gauge steel, body parts 16 gauge, and the backs are 18 gauge. The doors and sides have diamond perforated ventilation to allow a greater air flow into the lockers The standard sizes are the same as the standard lockers. Team room lockers offer larger sizes and features. Check with biglockerwarehouse.com for selections.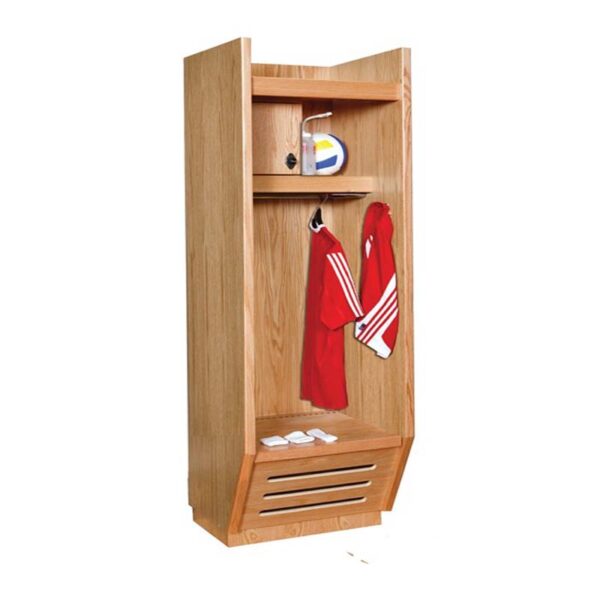 Wood Lockers – Ideal for Golf/ Country Clubs, Health Clubs, Spas, Fitness Centers and Team Rooms.
Wood lockers are offered in various types of wood materials depending on the manufacturer. Body construction is ¾" plain sliced red oak plywood throughout including the sides, backs and shelves. Body style for most wood applications come in single tier double tier, three tier and four tier. Doors are of furniture grade red oak plywood and finished with three coats of lacquer. Hinges are concealed European style, other standard features are coat hooks and coat rods.
Wood Sport Locker are open front (no doors) for use in all team room applications. The lockers are made of high quality furniture grade materials. Most manufacturers offer a security box with lock options, lower footlocker that doubles as a seat, coat rods and hooks. The body and frame are made of furniture grade red oak and come in various finishes.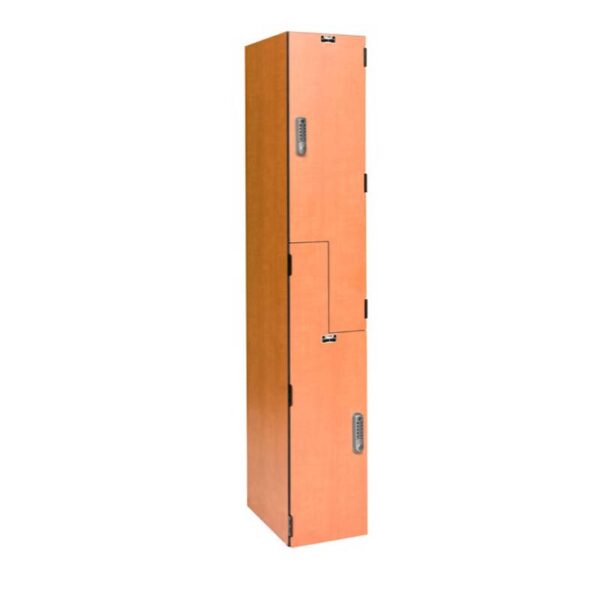 Solid Plastic- Solid Plastic Lockers are ideal for Swimming Pools, Bath Houses, Hospitals and Industry.
Plastic lockers and made of solid plastic high density polyethylene panels for maximum strength. The advantages of selecting plastic lockers are resistant to scratches, rust, corrosion, impact, mildew chemicals and graffiti.
Plastic locker features consist of corrosion proof high density polyethylene with 3/8" thick body panels. Body styles are similar to that od metal and wooden lockers as they are offered in single tier, double tier, three tier, six tier and a "Z" style double tier. Hinges are made of heavy duty continuous extruded aluminum with a powder coat finish. Sizes are offered in many of the same sizes as metal lockers. Many of the plastic locker manufacturers will provide lockers to fit your requirements.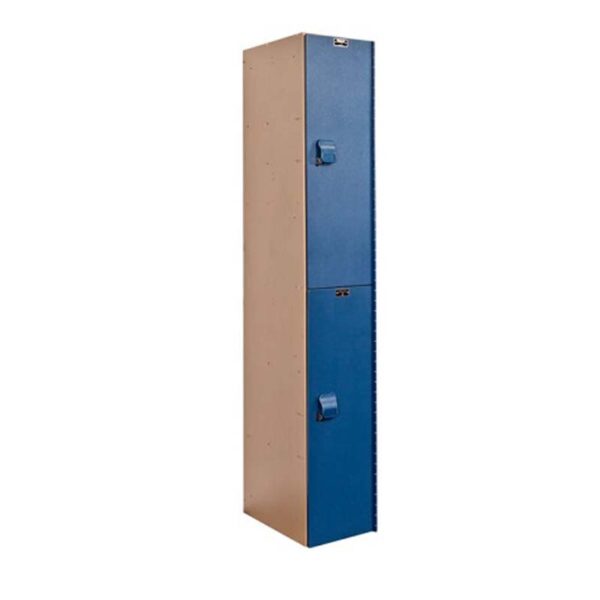 Phenolic Lockers – Ideal for where durability, strength, and high end appearances are required. Great for health clubs, country clubs, and executive washrooms.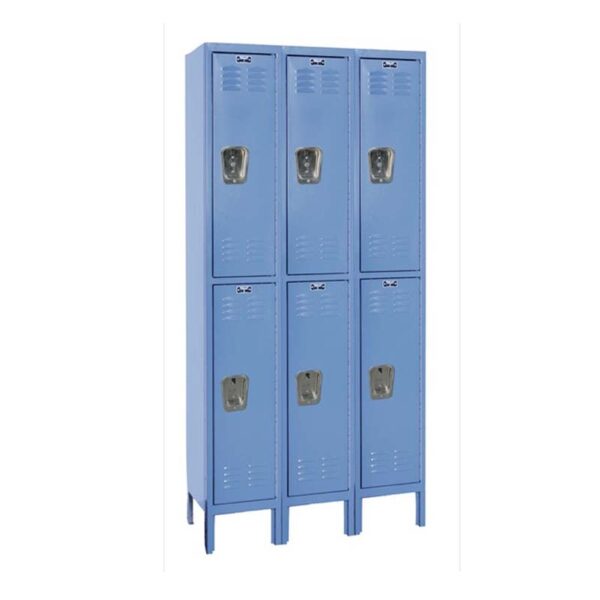 The non-porous surface of phenolic material eliminates the ability for mold, bacteria and mildew to grow. Phenolic components will stand up to extreme conditions of humidity and moisture. They are also graffiti resistant and easy to clean.
Doors are ½" thick with tops, bottoms and sides 5/16" thick. Frameless design maximizes clear opening. Phenolic lockers are offered in a verity of sizes and configurations similar to wood lockers. Phenolic lockers offer the longest warranty of any other locker on the market. Most manufacturers will from ten to twenty year warranty on their lockers.